Get in touch
Contact us for any enquiries or to request a customized experience. We will use your contact details only to contact you about your enquiry.

Address: 12 Mackenzi King Str.
54622 – Thessaloniki Greece

Telephone: +30 2311285465

Mail: [email protected]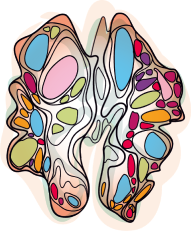 850+
tonnes
of produce shipped
last year
210+
independent
producers from
all over Greece
90+
gastronomy–focused
businesses we work
with around Europe
Do you appreciate the high
nutritional value of legumes and dairy?
Do you relish the unique aromas of
Greek olive oil, wine and herbs?
We work with our trusted network of producers and help these unique products tell their own stories – about their history, the terroir, and the philosophy of each producer.
We speak on behalf of our producers through guided tastings at points of sale and we promote the cultural aspects and the sustainable character of the products in addition to their culinary features.
We source only the best organic and premium packaged products from all over Greece, mainly from small producers who have a story to tell and respect traditions.
01.
GREEK PRODUCT TRADING
Beyond just
fair trade
02.
CREATIVE PROJECTS & EVENTS
Breathing life
into your projects
03.
EXPERIENTIAL TOURS
Exploration becomes
an intimate experience